I'm spending a ton of time 'prospecting' but it's not resulting in consistent sales or growth… What do I do?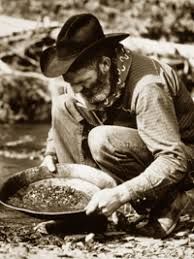 Over the years I've talked to THOUSANDS of network marketers
Good hard working people who say they want a "lifestyle business..."
But then they go and do things like...
 Spend way too much time with uninterested, unqualified prospects
 Having no processes in place for qualifying or vetting out the wrong ones
Manually doing all the follow up themselves
Constantly sifting and sorting through cold prospects
It's seriously painful to watch
And I imagine significantly more painful if you have to do these things to grow your business
It's 2020 people... Stop acting like you are building a business in 1996
Did you know you can invite people to watch your business or product overview presentation...
...And even follow up with the ones who express an interest
WHILE you are out living your life…
Now this doesn't mean that you can build your business without talking to people or that hard work is not also required...
But you can set yourself up in a way...
So that you ONLY talk to the people who are ALREADY interested in what you have
Once they already know you and see you as a solution to their biggest problems
And once they are MUCH further along in the buying/decision making process.
Not only does this assist in the sales process (You will convert WAY more prospects into sales and enrollees)
But it's also a way to save a ton of TIME
Because you get to grow your business without the endless, time consuming grind of manually doing the sifting and sorting through all the cold prospects yourself.
I explain how it all works in detail in a new PDF I created called
I'll even show you how we fuel the process with paid ads to create consistent sales and rapid growth
Kinda like pouring gasoline on a bon fire ; )