When I first started my network marketing journey I was told to talk all of my friends and family and try to get them into my business.
That didn't work, I didn't sign anybody up. I go back to my upline and they tell me to talk to them again, and after that talk to anybody I come in contact with in public.
I still didn't sign anybody up, so I go back to my upline and they have nothing else for me to do.
Their whole marketing strategy was to talk to anybody and everybody and it wasn't working out for me.
Well those days are over because I have learned how to build my business online using automation.
Using our Network Marketing Software we are able to build our businesses by talking to hundreds of people at a time, and the prospects that do make it thru to us are highly qualified.
That means they are very likely to Join our business.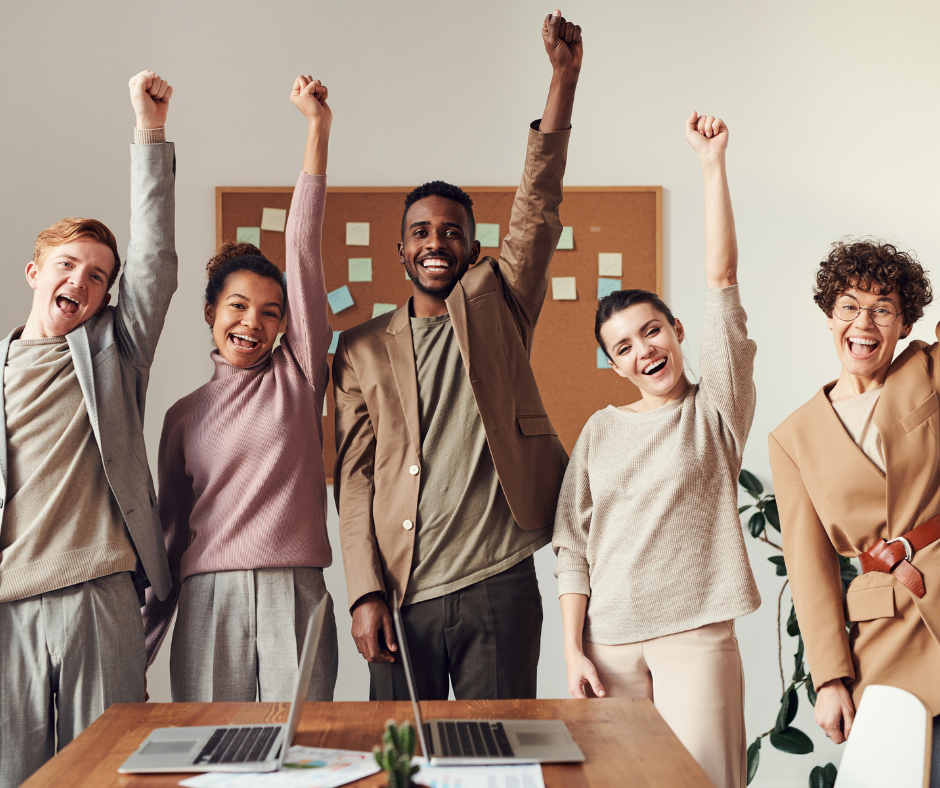 There are 5 things you should be able to do with a Network Marketing Software
Done for you landing pages
You need to be able to collect leads.  The traditional network marketing model tells you to go talk to friends and family, and when you are done with that talk to anybody within 6 feet of you.
That approach does work but that is the old way. The problem there is that you are only talking to one or a couple people at a time. Hotel meetings allow you to talk to more but they still have limits.
The new way is to talk to hundreds of people at a time and collect their information with a landing page. This is where you give them something free but of high value that they can use right now, in return for their email address.
Now you can follow up with them for years to come, and you have helped them with something before you ever tried to sell them anything.
This is going to create trust so that when you do try to sell them something they are more likely to buy.
A couple good examples of things you can give away are:
3 places to travel cheap right now if you are in travel
Free recipe guide if you are in keto or weight loss
5 ways to get more equity out of your home if you are in real estate
3 ways to boost your credit score in the next 14 days if you are in credit repair
Those are just a couple examples and as you can see I like to use numbers. You don't have to but they work because in your prospects mind it makes it seem like steps and if they do those steps they will have the results they are looking for.
Now the process of selling becomes a lot easier because you have given your new prospect something they can use right now that was free, and it will make your paid stuff look that much more valuble.
There is more to selling than just a landing page and I will cover that later in the article.
CRM (Customer Relationship Manager)
A customer relationship manager allows you to keep track of all of your prospects.
Before I started using a CRM I used to write all of my prospects down on paper so I could keep track of them. I was on the phone with at least 5 prospects every night and as you can imagine it was very time consuming and took a lot of paper to keep track of them.
That's where your CRM comes in. It will allow you to add new prospects and add notes to those prospects.
Here is an example of how I use my CRM:
I'm on Facebook and I meet Bob. We have a conversation and I find out that Bob is looking to make extra income, so I show him my opportunity. He really wants to get started but he has to wait until he gets paid next friday.
I add Bob to my CRM and add a note saying "met Bob on Facebook, he wants to get started Friday"
Now I know t0 follow up with Bob and my CRM is going to remind me on that day that I need to.
This comes in handy when you are talking to hundreds of people and you need to keep up with them.
Without it there are a lot of people that you miss out on following up with.
A follow up series
It is one thing to generate leads, it's another thing to build a relationship with those leads and have them wanting to buy everything that you sell.
That's what happens when you do a good job of following up with those leads.
There are many ways to sell your products and services thru email but the main this is that you don't actually want to be salesy when you are emailing your prospects.
I know it sounds counter intuitive but nobody wants to open an email if they already know it's just a sales pitch.
A couple of my favorite marketers when it comes to email are Ben Settle and Daegan Smith.
Daegan Smith
Daegan Smith hasn't been marketing for a couple of years but he is getting back into it now. I remember one particular email he wrote where he was telling the story of an $18 burger.
Who wants to spend $18 on a burger?
The whole email was a story and he was selling a course for $297. The story was long and I read the whole email because a good story should have you reading the whole thing.
He tells about how he didn't want to spend so much money on a burger but after he was done with it he was glad he did, and it was only because of his business that he was even able to afford the burger and not thing twice about it, then he goes on to sell the course.
That story works because I read the entire email, and the point of it was that if you buy the course you will be able to buy $18 burgers and not think twice about the price.
Daegan emails his list everday and sometimes multiple times a day.
Ben Settle
Ben Settle emails also emails his list everyday and he sells in every email. He is a master story teller.
Ben is known in the marketing world for being one of those people that when he sends an email, everybody opens and reads it.
I am guilty of binge reading his emails because they are just that interesting.
Ben only sells one product and it's a $97 a month physical email newsletter. The reason it works so good is that after this months newsletter is gone, you can't get it again.
He also has alot of examples where he takes random stories like getting stuck in a traffic jam, then telling that story in an email and somehow tying into selling his product. He does this all the time.
The reason for me telling you about those two marketers is because they tell stories and nothing sells better than a good story. If you are going to be emailing your list, don't be like mediocre marketers that just sell products. Sell the story.
If you are still new to marketing you don't have to worry because a good Network Marketing Software will have done for you emails so you can use other marketers emails to sell while you are getting better at writing your own emails.
A way to close leads
You are going to want to close your leads into your business. Getting a lot of leads is cool but not if you can't close them.
In the Network Marketing Software that we use, you have the ability to send out done for you emails, and you can add your company into the software. That means the software is catered to you and what you are selling.
Closing scripts
It goes along with closing people that we just talked about, but you should be talking to your leads on the phone. I know it might sound scary but we have scripts for selling one the phone.
The whole process goes into the software that we use, and setting up phone appointments is part of the email follow up, and when you get to this point, all you have to do is use our proven scripts to close your new leads.
Here is what the process looks like when using our Network Marketing Software:
Get a lead with done for you landing pages
Use our done for you email sequence to set up an appointment
Use our proven closing scripts to close your leads
Add notes in your CRM to your prospects if you need to follow up more
Follow up with your prospects with email (the ones that didn't get started)
Repeat the process, and that's it. Super simple and if you need help you can join our group here.
What to do now
Go here and learn more about our Network Marketing Software so you can start generating your own leads and sign ups now.
Discover The Worlds First "ALL IN ONE" Contact Management and Digital Marketing Automation System Designed Specifically for Networkers, Affiliates and Direct Sales Professionals